Leadership
Trainings & Seminars
MHR - Your partner for efficient team development and leadership. With us you are always on the right course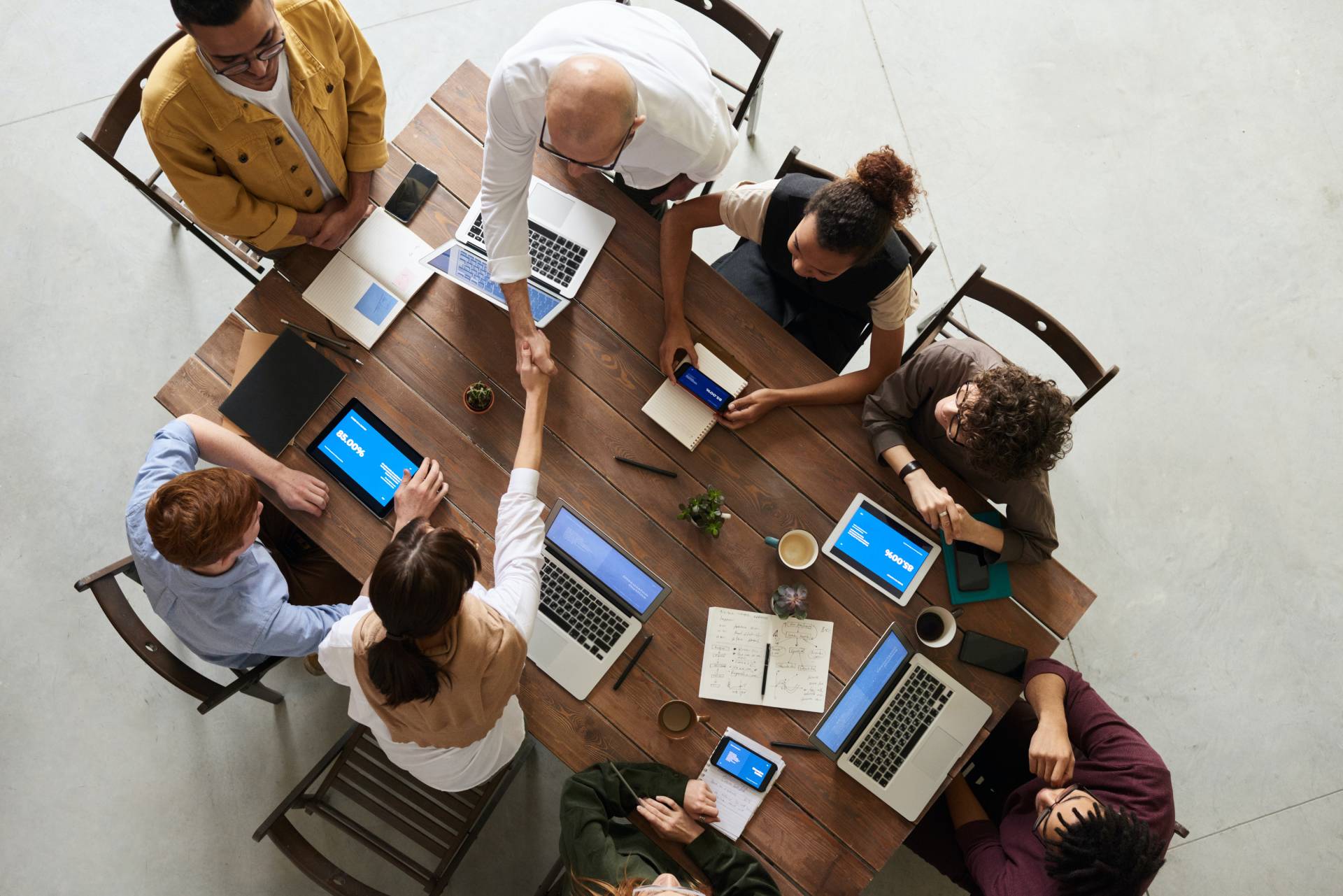 Our team of experts from aviation and emergency medicine always has the right tools for your needs.

Whether executives, teams or individuals - each of us has some room for improvement when it comes to our own performance, group performance or acting in crisis situations.

A dormant potential, as powerful as it may be, is unfortunately of little use if it never comes to light. In order to really accelerate in everyday work, it is therefore very important to be able to track down one's own power and apply it consistently.
Well-founded knowledge from psychology, crisis management and team development as well as our own know-how form the basis of the seminar programs that MHR offers for companies and individuals who want to build up their leadership skills.

We have further developed the ideas from aviation and emergency medicine and successfully implemented them in our leadership trainings.
The interaction of theory and practice results in a unique method that effectively supports you in achieving a better result at work and in leadership.

Regardless of the field you are in - Our approach is perfectly suited for all industries and professions.



The CRM approach developed for aviation goes beyond normal teamwork thinking. Clearly defined behavioral characteristics allow helpful training scenarios to be defined, developed and trained.
Whether for the daily scheduled flight, or for high reliability organizations expected behavior patterns can be specifically evaluated and team performance consistently improved.
Crisis Resource Management
Behavioral patterns can only be reliably called up in emergency, crisis and exceptional situations if they have already been established in routine operations.
Those who rely solely on checklists in a crisis are perhaps forgetting the most important variable in the successful management of crises. People.
They are increasingly caught between company requirements and employee orientation. At the same time, they have to lead convincingly and accompany with understanding.
By linking quality and risk management to safety management, a holistic approach is created.
The current challenges are dynamic and complex and require an iterative, agile approach. Simply copying traditional approaches is no longer sufficient.
The mission commander is responsible for and leads teams that are spatially separated and usually not hierarchically subordinate.
Means more than just 'going back to the starting point'. Resilience also means coming out of the crisis strengthened with new confidence and (self-)awareness.
MHR is also a partner for first-class military consulting services. With our team of experienced experts, we offer customized solutions in the following areas.
You can rely on our in-depth knowledge to master your challenges and make your missions successful. Talk to us to take your security goals to the next level.
We can offer our services in the following orientations and, if you wish, we can adapt them to your individual needs.
The purpose of a learning journey is to develop a deep understanding of a topic or skill, gain hands-on experience, and become an expert in a particular area.
Workshops are designed to provide participants with a structured and engaging learning experience to acquire new skills that they can apply to their jobs.
The ultimate goal of the training is to help leaders develop the competencies they need to make a positive impact on their teams.
The purpose of supervision is to provide guidance, support, and feedback to individuals or teams in a professional setting to improve their performance, develop their skills, and achieve their goals.
The goal of a webinar is to provide participants with valuable information or skills from a distance that they can use to improve their personal or professional lives.
The goal of coaching is to help individuals or groups reach their full potential by providing guidance, support and feedback to enhance their performance and achieve their goals.

"If you rely on leadership training from MHR, you are guaranteed to be right. Because our crew consists of real masters of their trade to whom you can completely entrust the personnel development in your company. We will accompany you and your team on the road to success in a competent and practical manner. With us, that road will be shorter!"